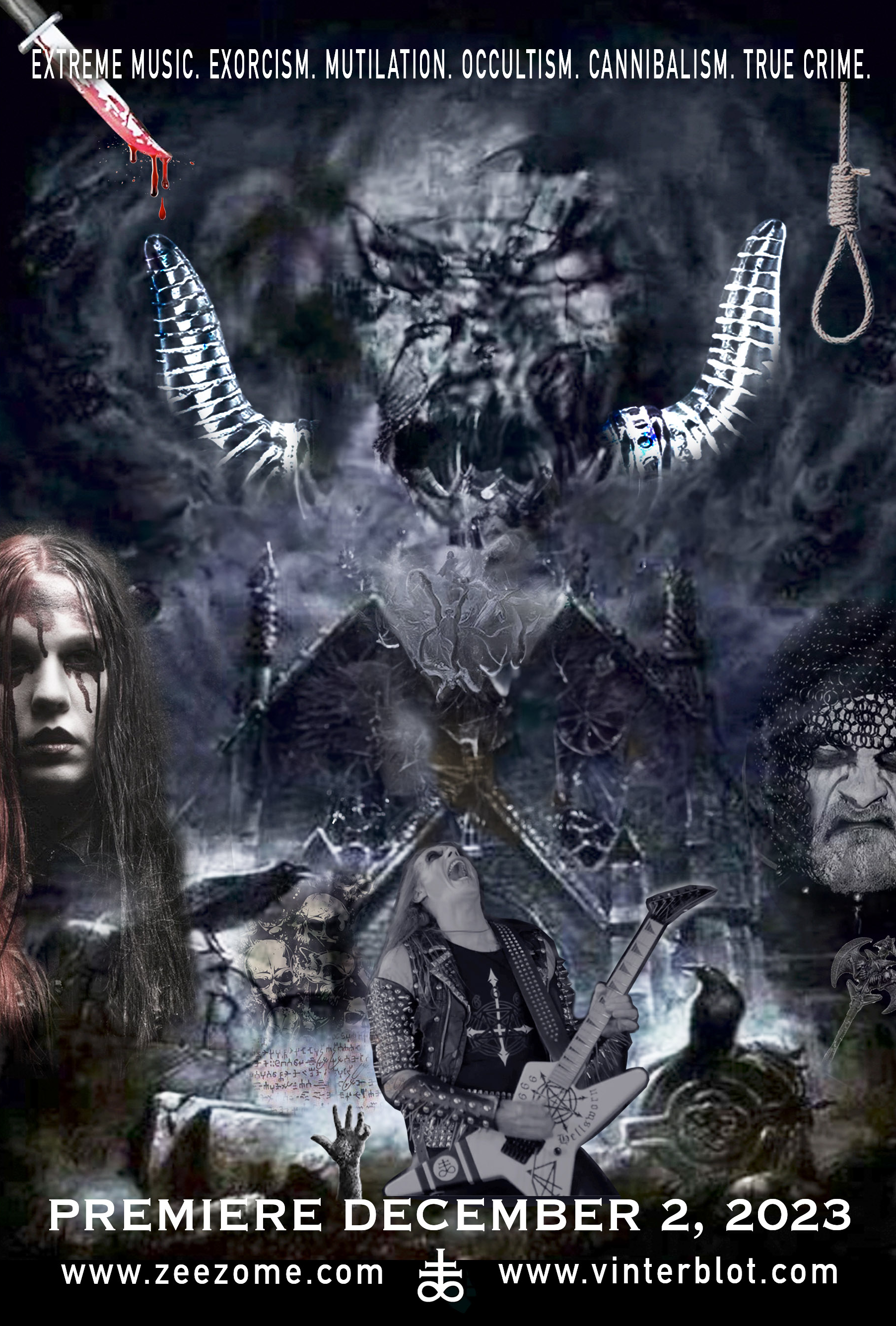 In The Shadow Of The Horns
The film team VINTERBLOT will be present in the exhibit area, unveiling an exclusive preview of their new groundbreaking documentary, "IN THE SHADOW OF THE HORNS,".
The documentary will transport you beyond the confines of traditional filmmaking, immersing you in a new genre known as "a reality movie." Prepare to be enthralled by a fusion of extreme music, exorcism, occultism, true crimes, and even cannibalism. Through a seamless integration of gripping action sequences, compelling drama, intricate sub-plots, and insightful interviews with renowned extreme metal bands, this film revolutionizes storytelling in the most awe-inspiring manner. Get a taste of the extraordinary with a tantalizing teaser trailer that offers a mere glimpse into the mesmerizing world that awaits. Mark your calendars for the worldwide premiere of this unparalleled cinematic journey on December 2, 2023.